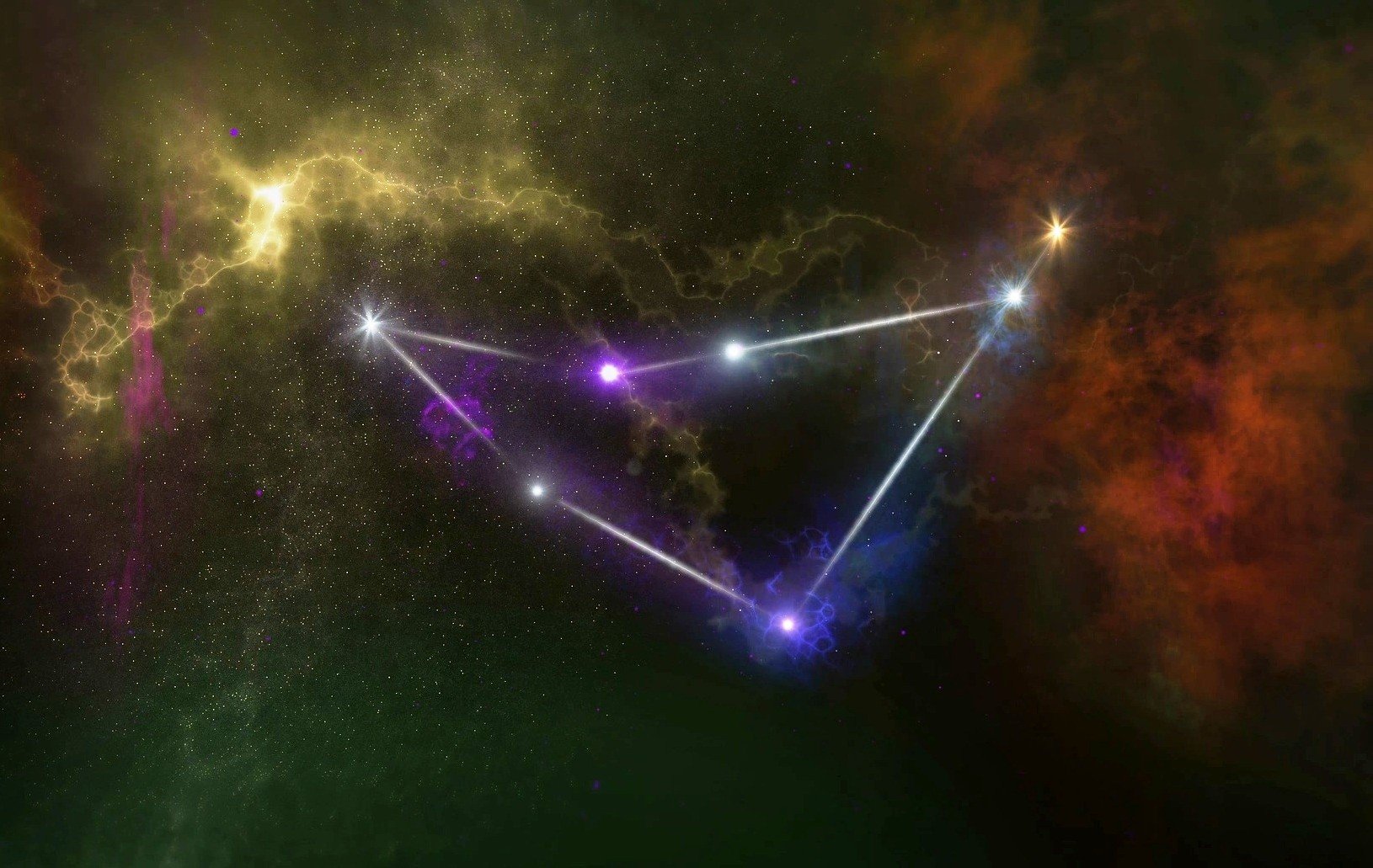 Capricorn Constellation
Capricorn, the tenth sign and mountain goat of the zodiac is all about hard work. Those born under this sign are more than happy to put in a full day at the office, realizing that it will likely take a lot of those days to get to the top. That's no problem since Capricorns are both ambitious and determined: they will get there. Life is one big project for these folks, and they adapt to this by adopting a businesslike approach to almost everything they do.
Capricorns are practical, taking things one step at a time and being as realistic and pragmatic as possible. Those with a Capricorn zodiac sign are highly dedicated to their goals, almost to the point of stubbornness. Those victories sure smell sweet, though, and that thought alone will keep Capricorns going.
Specification
Feature: Cautious
Volume: 100ml * 4 bottles
Ingredients: 100% Pure essential oil
Symbol: The Sea-Goat
Color: Brown
Planet: Saturn
Dates: Late December or early to mid-January (12/22-01/20)
Applicable Oil

Fragrance and Functions

Eucalyptus

(Eucalyptus globulus)

Eucalyptus is sharp camphor smelling oil that's invigorating, penetrating, and cleansing. It is one of the best essential oils for diffusing.

Rosemary

(Rosmarinus officinalis)

Rosemary has a strong, fresh, herbaceous aroma. It stimulates the brain, improving cognitive function by increasing concentration, focus, clarity, and memory retention.

Chamomile

(Matricaria Recutita)

Chamomile has a sweet, warm, herbaceous scent. Use as a massage on sore muscles or as a cold compress. Chamomile is a soothing oil that helps ease anxiety, relieve stress and nervous tension, and promote sleep.

Peppermint

(Mentha piperita)

Peppermint has a penetrating grassy, mint scent that's mentally stimulating and energy-boosting. It helps increase focus, mental clarity, memory, alertness, and concentration while soothing nervous stress.
Positive Capricorn Traits
#1: Hardworking → Eucalyptus Essential Oil
Capricorns are one of the most serious, diligent signs of the zodiac. They are persistent when it comes to specific tasks, such as work-related projects and school papers, and work hard to ensure they get the result they want. This trait is by far one of the best things about Capricorns: they never give up!
#2: Ambitious → Rosemary Essential Oil
Capricorns are extremely ambitious people with lofty goals they're sure they can fulfill, as long as they continue to work hard and put in as much effort as possible. They're always driven to do better⁠—better than themselves and better than others⁠—and this force is what ultimately sustains them during those long, exhausting hours they dedicate to whatever it is they're trying to achieve.
#3: Responsible → Lemon Essential Oil
As a result of their hardworking and ambitious attitudes, Capricorns are highly responsible types with a mature, pragmatic, and disciplined approach to following the rules, staying organized, and pursuing their goals. Capricorns are especially good at keeping track of important things, such as passwords and homework assignments, and are known for having a keen eye for interior design as well.
How To Use:
Bathing: Add a few drops to your bath for a heavenly comfortable feeling filled in with a soothing aroma.
Air Purifying: They can be used with diffusers, Air fresheners, Air purifiers, and Steaming.
Inhaling: Directly add a few drops to the diffuser and enjoy aromatherapy.
Shipping Notification:
Phatoil provides fast delivery. Items shipped from the local warehouse will only take 3-7 days.
Reminder:
For external use only.
Keep tightly sealed.
Store in a cool, dry place.
Avoid contact with eyes.
Stop using if irritation occurs.
Keep out of reach of children.
If pregnant or nursing, consult your doctor before use.
Package Content:
1 Bottle of 100ML PHATOIL Eucalyptus Essential Oil
1 Bottle of 100ML PHATOIL Rosemary Essential Oil
1 Bottle of 100ML PHATOIL Chamomile Essential Oil
1 Bottle of 100ML PHATOIL Peppermint Essential Oil