Floral Essential Oils
Essential oils derived from flowering botanical sources are referred to as floral scents. These floral essential oils include clary sage, chamomile, geranium, jasmine, lavender, rose, and ylang ylang.
If you aren't using aromatherapy as part of your healthy lifestyle, there's no better time to start than right now. And what could be better for the season than floral essential oils?
In aromatherapy, essential oils are used to treat physical and psychological symptoms, and bring about a state of balance. Floral essential oils offer the bouquet of delicate fragrance from your favorite blooms.
7 Floral Essential Oils for Aromatherapy
Always begin with high quality essential oils,like MAYJAM.You can use the essential oils in a home diffuser or car diffuser, or make a sachet.
Chamomile: You know this flower as the super calming tea, but it is also good for soothing the mind, toning down irritability, reducing discomfort, and easing an upset stomach.
Geranium: With a scent similar to rose, this essential oil is soothing and uplifting. Good for relieving stress and anxiety, it diminishes feelings of hormonal imbalance.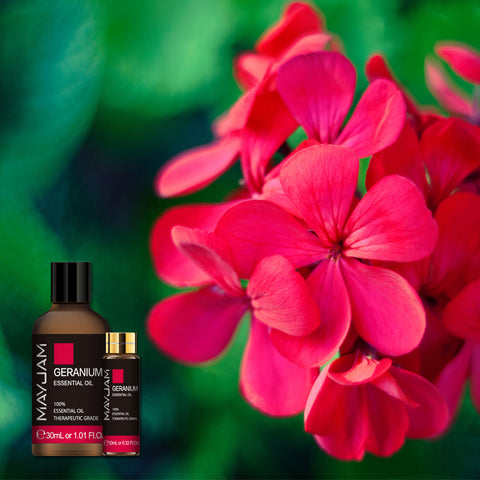 Jasmine: A gorgeous fragrance, Jasmine oil has been considered an aphrodisiac oil. The lovely light aroma belays a myriad of uses. When used in a diffuser,it can help soothe and relax the mind.
Lavender: A fresh floral, this well-loved essential oil is commonly used to promote a sense of balance and calm. Good for inducing sleep, relieving tension, easing depression, calming nerves.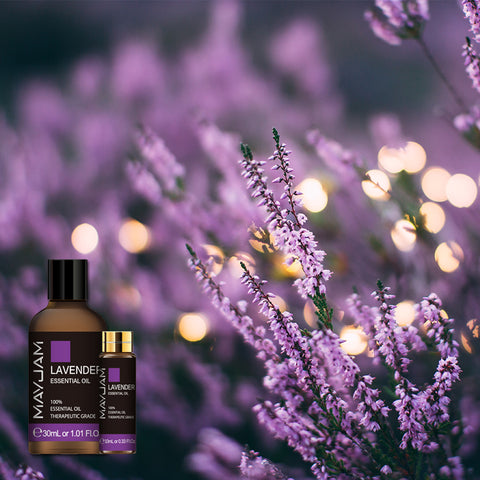 Rose: A potent stress reducer, this familiar scent brings about a feeling of harmony, eases depression, quells anger, and helps in dealing with feelings of grief, fear, and nervousness. Used in a diffuser this light scent creates a delicate but cosy feel to a room.
Ylang Ylang: Considered the most sensual of essential oils, Ylang Ylang is a floral fragrance that has a sweet edge. It can free the mind of negativity and increase positive feelings.
Clary Sage:
Clary sage essential oil extracted from the leaves and buds of the plant, having a clean, refreshing scent.It can help alleviate stress by inducing a sense of well-being.